We Get Letters From Happy Customers
Our customers have said some very nice things about us, and we are proud to share some of their comments and "thank-you's" on this page.
Some came in letters, others were in cards or emails, and others were posted on Facebook or elsewhere on the Internet - thanks to everyone who wrote!
If you would like to submit a few words yourself, please use the "Contact Us" on this website, or you could send us a note via the U.S. Post Office. Here are quotes from some of the notes we have received:
"I wanted to say thank you for the professional, expert, and accommodating services you provided! It was a pleasure working with you. I would HIGHLY recommend Greg for backflow inspections."
Heather M. in Kimberton Knoll, East Pikeland Township, Kimbertom, PA 19442
"Greg was very professional and knew what he was doing. Greg carefully examined the unit and identified the problem. He was very honest and upfront. He not only fixed the problem, but also he cleaned the unit carefully. We are very satisfied with his work and would recommend his service to others!"
Rob L. in Collegeville, PA 19426 - [posted on the Internet]
"Greg, many, many thanks. When the new sump pump goes on (which it does, with regularity), it's music to my ears! We had a real emergency and you were right there. Thank you again!"
Sandy M. in Kimberton, PA 19442
"Was able to come out the next day and fix my problem."
Chen Y. in Spring City, PA 19475 - [posted on the Internet]
"On time - professional - reasonable."
A Neighbor in Trappe, PA 19426 - [posted on the Internet]
"Did excellent job - will use again!"
A Neighbor in Phoenixville, PA 19453 - [posted on the Internet]
Have Backflow Prevention Issues? Call Mr. Backflow!
We have just created this "We Get Letters" page on our website, and I want a letter from YOU on this page! I promise I'll work hard to earn it! So call me if you need inspection of a backflow preventer device, or need to have your backflow device repaired, or if you would like to arrange installation of a backflow protection assembly or device! Call me at
(610) 909-0906
any weekday between 8:00am and 8:00pm, or use the "Contact Us" feature of this website 24/7/365.
You'll be glad you did! Thanks!
Greg Ribick, Mr. Backflow
Certified Backflow Technician

and Licensed Master Plumber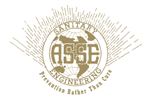 Contact Us
Use this form to send a message to us, 24 hours a day, 7 days a week, all 365 days of the year - we'll get back to you no later than the morning of our next business day.
* = required field