About Greg Ribick, Backflow Specialist
American Society Of Sanitary Engineers (ASSE) Certification
To close this window, click on the red "X" or anywhere in the shaded area.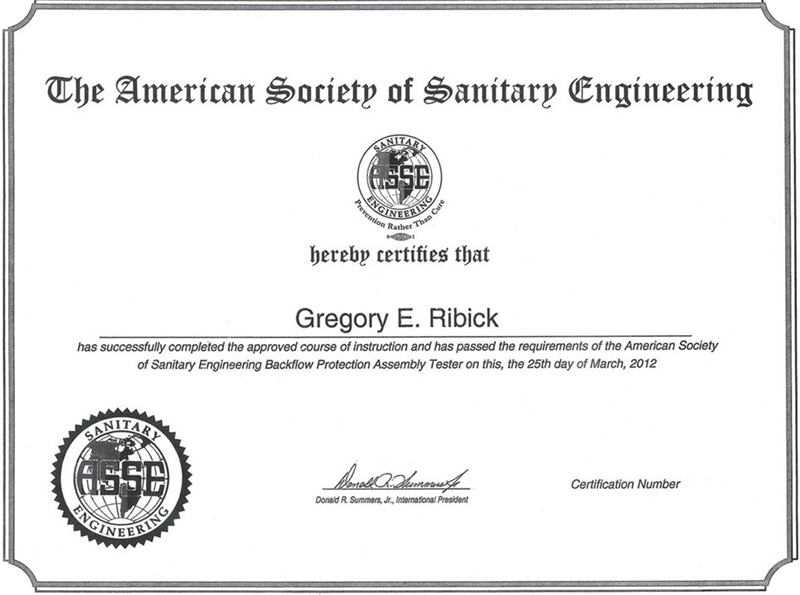 I'm Greg Ribick, "Mr. Backflow," a licensed plumber who specialize in backflow devices: installation of new devices, and inspection, repair and maintenance of existing devices. Mr. Backflow has been certified by the American Society Of Sanitary Engineering (ASSE) as a Certified Backflow Protection Assembly Tester, and he can handle any and all backflow-related issues.
My Passion: Backflow Prevention
Everybody's passionate about something, and for me it's backflow prevention. As a licensed plumber, I've seen a lot - and you can imagine that many times it has not been a pretty sight! I'm a family man, and I know it's critically important to always have the purest, bacteria-free and contaminant-free, sparkling clean water coming from our taps. Who I am and what I've seen has led me to becoming so passionate about Backflow Prevention devices. And because I am passionate about backflow prevention, I do excellent backflow work!
Mr. Backflow's Service Areas
I travel throughout Montgomery County and Chester County taking care of backflow prevention issues - some are simple and some are complex, but all are important!
Montgomery County Towns (in alphabetical order): Arcola, Ardmore, Audubon, Bridgeport, Collegeville, Creamery, Eagleville, Fairview Village, Washington, Franconia, Gilbertsville, Gladwyne, Green Lane, King Of Prussia, , Limerick, Station, Mont Clare, Norristown, North Wales, Oaks, Plymouth Meeting, Pottstown, Royersford, Schwenksville, Skippack, Spring Mount, Valley Forge, Worcester, Woxall, Wyncote and Zieglerville.
Chester County Towns (in alphabetical order): Berwyn, Birchrunville, Brandamore, Chester Springs, Coatesville, Cochranville, Devault, Devon, Downingtown, Elverson, Exton, Glenmoore, Honey Brook, Immaculata, Kelton, Kemblesville, Kimberton, King Of Prussia, Lionville, Malvern, , Norristown, Paoli, Parker Ford, Parkesburg, Phoenixville, Pomeroy, Pottstown, Saint Peters, Southeastern, Spring City, Thorndale, Uwchland, Valley Forge, Wagontown, West Chester, West Grove and Westtown.
Have Backflow Prevention Issues? Call Mr. Backflow!
If you need inspection of a backflow preventer device, or need to have your backflow device repaired, or if you would like to arrange installation of a backflow protection assembly or device, please call us at
(610) 909-0906
any weekday between 8:00am and 8:00pm, or use the "Contact Us" feature of this website 24/7/365.
Greg Ribick, Mr. Backflow
Certified Backflow Technician

and Licensed Master Plumber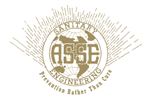 Contact Us
Use this form to send a message to us, 24 hours a day, 7 days a week, all 365 days of the year - we'll get back to you no later than the morning of our next business day.
* = required field