Backflow Preventer Devices FAQ
Frequently Asked Questions - Here are answers to some of the questions that we are frequently asked. We have also included links to informative pages on water company websites, for example, very good "Backflow Preventer" pages on the websites of Pennsylvania Water and North Wales Water.
Greg Ribick, Mr. Backflow
Certified Backflow Technician

and Licensed Master Plumber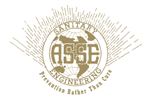 Contact Us
Use this form to send a message to us, 24 hours a day, 7 days a week, all 365 days of the year - we'll get back to you no later than the morning of our next business day.
* = required field