Contact "Mr. Backflow" - Greg Ribick
Have a question about a backflow prevention device? Do you need an inspection or testing, and certification, of an existing backflow preventer? Or repair or maintenance on your backflow preventers? We look forward to hearing from you; no matter what your backflow preventer needs are, we're ready, willing, able and qualified to serve you. One call does it all!
If you have any questions or would like to schedule an inspection of your backflow protection assembly or device, please call me at
(610) 909-0906
any weekday between 8:00am and 8:00pm, or use the "Contact Us" feature of this website 24/7/365.
Greg Ribick, Mr. Backflow
Certified Backflow Technician

and Licensed Master Plumber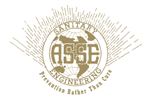 Contact Us
Use this form to send a message to us, 24 hours a day, 7 days a week, all 365 days of the year - we'll get back to you no later than the morning of our next business day.
* = required field